How to Spend 2 Nights in Calgary
There's not a whole lot to do in Downtown Calgary, it seems to be more of a town that people pass through on their way to visit Banff to see the Canadian Rocky mountains. I've put together a little travel guide on what to do if you're there for a day or two.
---
Contents
---
Where to Stay in Calgary
We stayed at the Fairmont Palliser Hotel as the room price was incredibly reasonable for such a luxury hotel chain! The location is ideal, as it's in the heart of the city and just a few minutes walk from the Calgary Tower which you can probably see from your hotel room window. This hotel is grand, boasting a lavish foyer with elegant chandeliers, striking marble pillars and rich gold accents.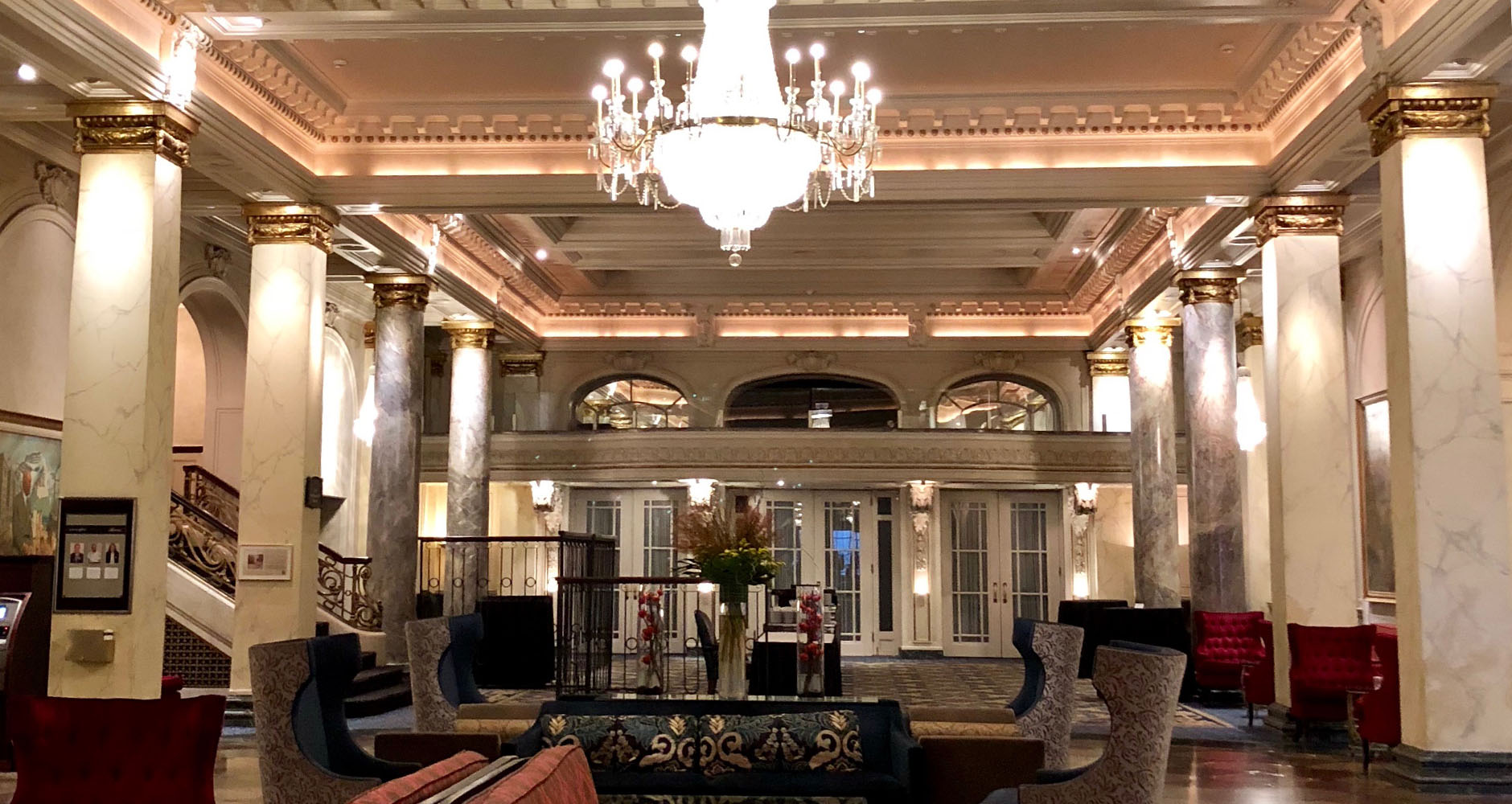 The lobby at the Fairmont Palliser in Downtown Calgary
Our room was generous in size, especially for a standard, and to my delight it was recently refurbished. It was pretty quiet so we slept fairly well, apart from hearing the odd few trains passing through. We ordered room service a few times when suffering from jet-lag and I have to say the the food was consistently outstanding, it was pricey but well worth it! The facilities include an indoor pool, spa and a Starbucks located on the lower ground floor which was useful for water, snacks and of course hot drinks to warm us up.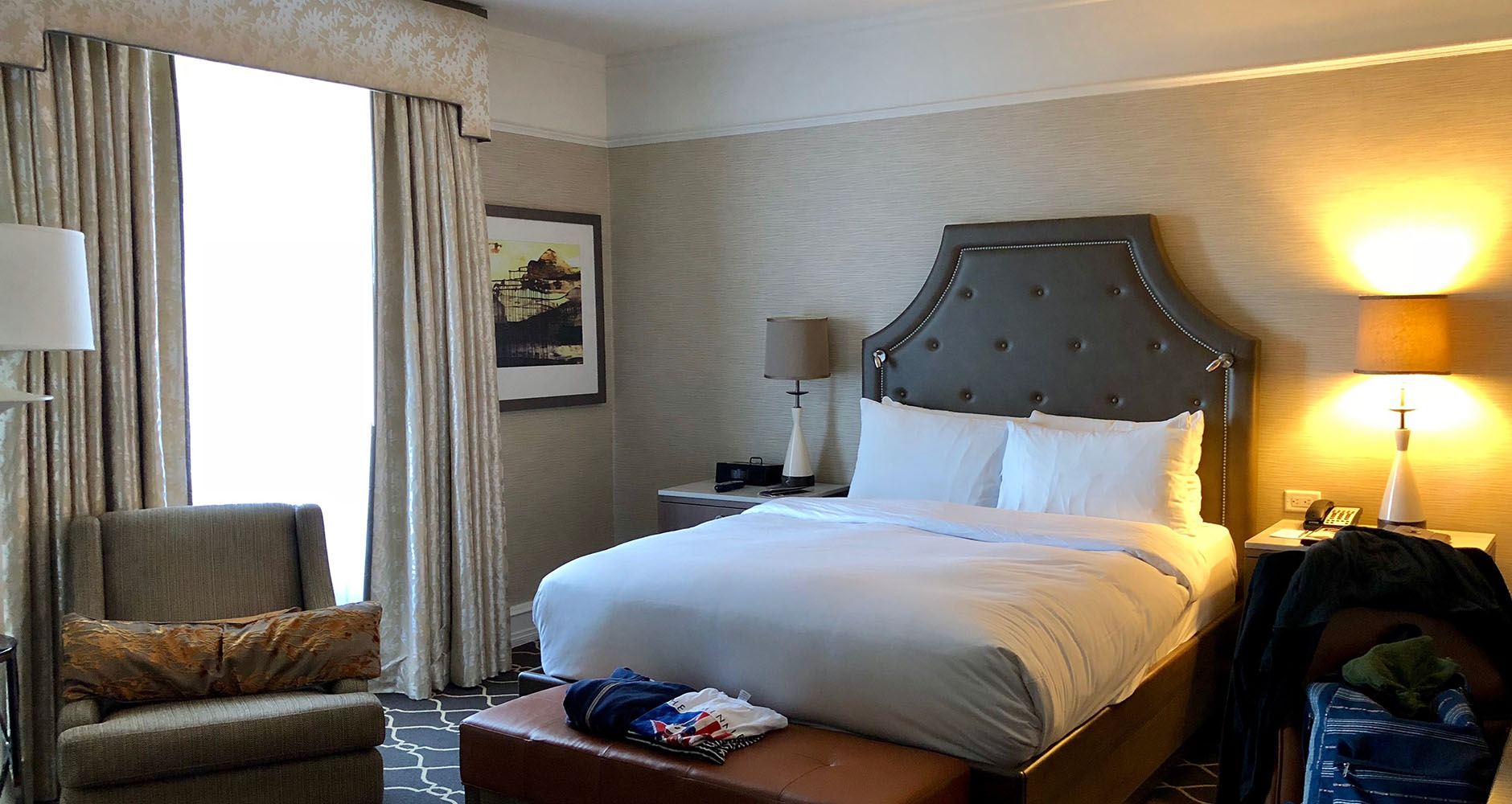 The Fairmont Queen room at the Fairmont Palliser
---
Things to Do & Places to Visit
Olympic Plaza
We walked down to the Olympic Plaza on Stephen Avenue, where medals were presented in the 1988 Winter Olympics. There were no events on when we visited, but it was still a nice place for a stroll on a sunny day. The plaza is well maintained and has a water feature in the center with the Canadian Maple leaf, surrounded by fountains. Worth a pit-stop, but don't go out of your way to visit.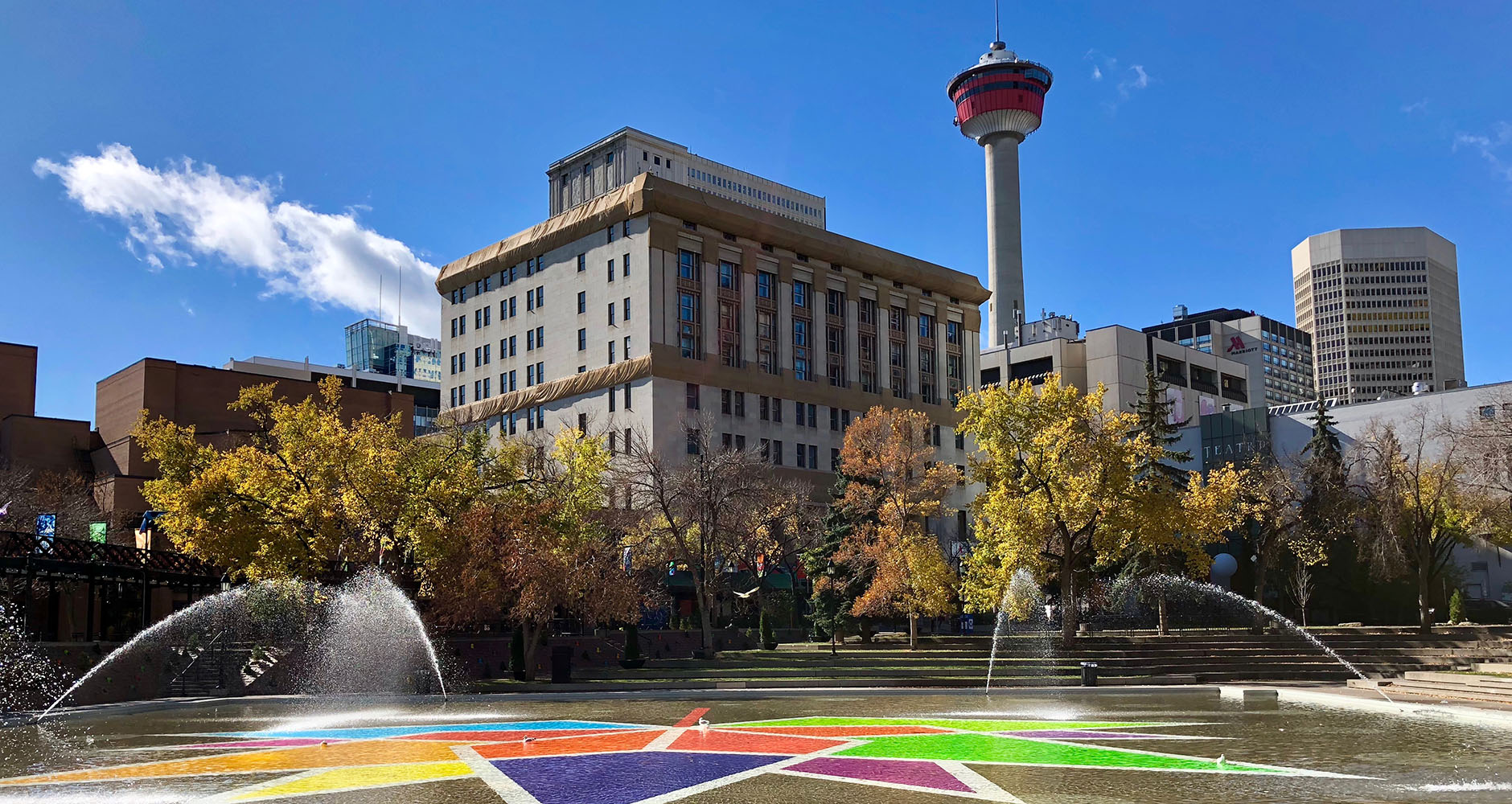 Olympic Plaza in Downtown Calgary
---
Calgary Tower
We went to Calgary Tower one evening for dinner and to checkout the 360-degree views of the city from the observation deck. We chose to eat at the revolving restaurant, Sky 360 which was definitely a unique dining experience with pleasant food and excellent service. Top tip... don't leave your handbag on the window ledge, I learned the hard way that this doesn't rotate with you!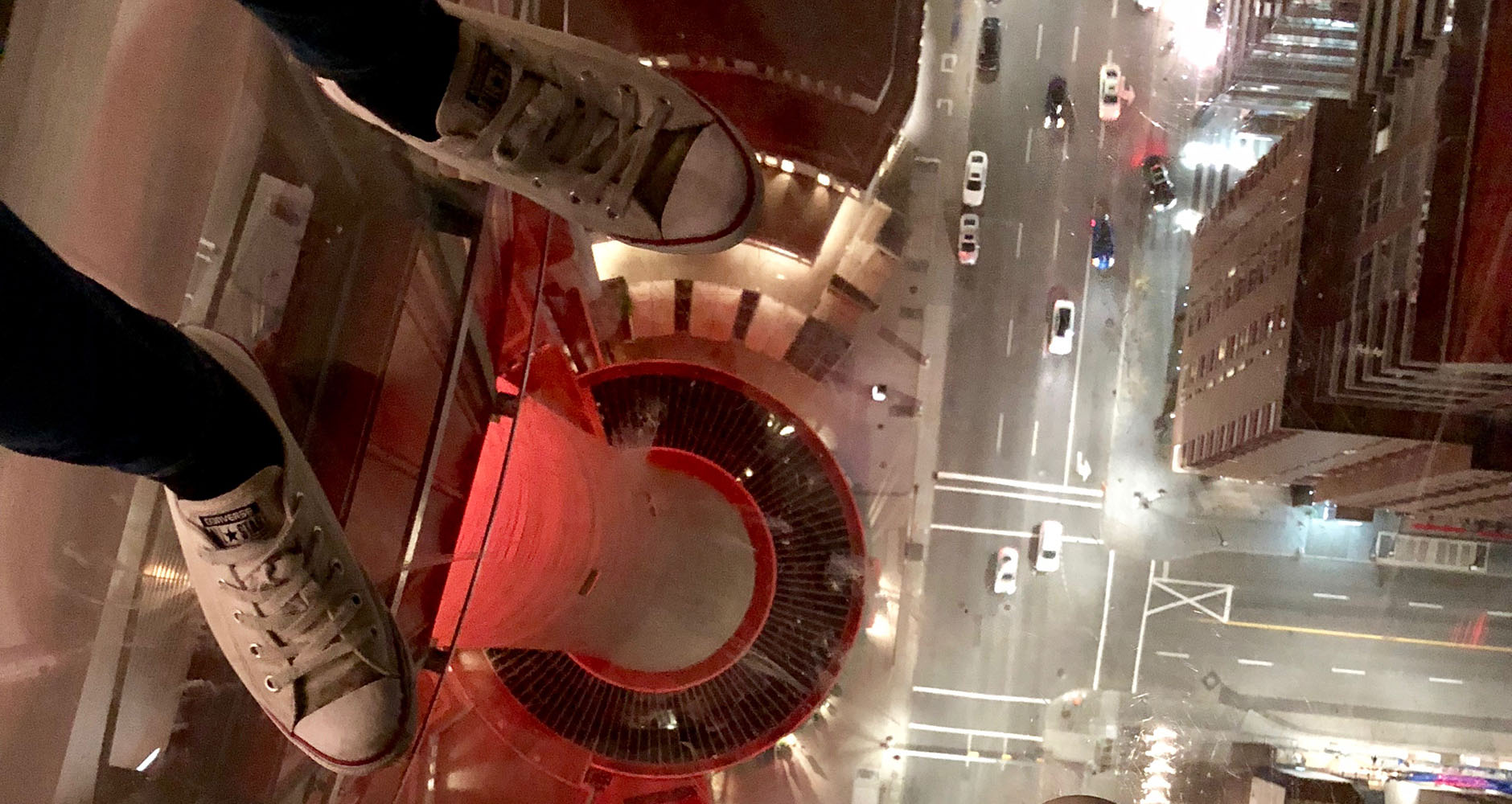 Don't look down... the observation deck in Calgary Tower
---
Chinook Centre
If you fancy going shopping, catch an Uber for $15 to the Chinook Centre which is a 15 minute drive south. It's a large shopping centre with a vast selection of fashion, beauty and homeware stores including a Nordstrom, a food court, cinema and bowling alley.
---
My Top Tips
Dinner with a difference - if you're thinking of booking Sky 360 for dinner, time your reservation at sunset for a spectacular view
Wrap up warm - it was snowing in early October and was bitterly cold! Coats, scarves, gloves, hats are a must
Time well spent - if you're heading to Banff, consider extending your stay to spend more time there and less time in Calgary
---
Final Thoughts
We stayed in Calgary for 2 nights in October 2017, over the Canadian Thanksgiving period (second Monday in October) which may be the reason why it was tremendously quiet. That said, I wouldn't plan to stay here for an extended period of time, a weekend is fine!
---